Spanish Phone Conversation Starters
There are different ways to make your Spanish phone chats worthwhile. It all depends on how you attract the interest of your phone date. Conversation starters like icebreakers, stimulating questions, and clever puns can help lighten the mood. If you're unsure where to start, here are some ideas to help you achieve the best Latino phone date experience.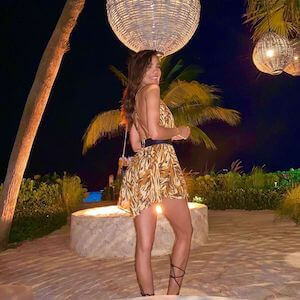 1 "Hola, fancy meeting you here, tell me something about yourself. Of course, you can speak in Spanish."
2 "What do you like most about dating a Latino or Latina? Are there specific qualities that you find interesting or captivating?."
3 "Which Latin American country fascinates you the most? Which countries have you already visited?."
4 "Do you agree that Spanish is the most romantic language in the world? Which Spanish song or movie resonated intensely with you?"
5 "If you'll have a chance to be with different famous Latino personalities on separate dates, who would you choose to be with on; a romantic dinner, island getaway, yacht cruise, and road trip?"
6 "For two minutes, let's talk in pure Spanish. Anyone who speaks an English word or any word that's not in Spanish gets to answer a personal question."
7 "If you can be in two places at the same time with two different people in your life, where would you want to go and who would you choose to be with?"