Gay Conversation Starters
The best way to make a great impression when calling the gay phone lines is to know how to start a phone conversation. Are you uncertain about what to say to your gay phone partner? Here are some examples of basic conversation starters for gay lines that can help you get the best gay phone chat you can imagine.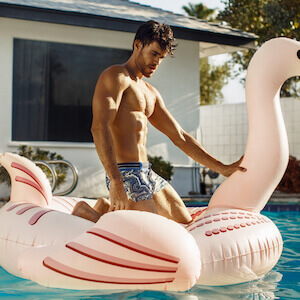 1 "If you can talk to anyone over the phone right now, who would it be? It could be anyone, like a gay celebrity, political figure, or a long-lost friend."
2 "Can you share with me the most life-changing advice you've received from someone?"
3 "What is the most awkward thing that has ever happened to you in terms of love and relationship?"
4 "Let's take turns asking each other questions to get to know more about each other. The categories are love, friendship, dating, bucket list, and goals."
5 "What gay chat lines, dating apps, or dating sites have you already tried? How was your experience?"
6 "Have you had any dating disasters in the past? What did you learn from the experience?"
7 "If you can give me one substantial piece of advice or life lesson about being gay, what would it be?"