Black Chat Line Starters
Great conversations start with an interesting question or a catchy icebreaker. Get your chat partner's attention through a friendly conversation starter for a satisfying chat line experience when calling the black phone lines. Here are some ideas to help you achieve a fun and interactive black phone chat experience.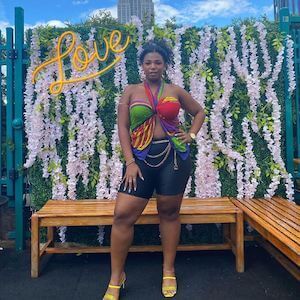 1 "Describe my looks and personality based entirely on my voice, and then I'll do the same for you."
2 "What made you call the black chat lines? Is there a particular type of person that you'd want to meet here?"
3 "What is the most profound lesson that you've learned about love and relationship?"
4 "Let's play a guessing game. I'll guess five things that best describe you, and then I'll let you do the same thing for me. Then we can take turns telling each other which ones are right."
5 "Ask me a random question – anything that crosses your mind, and I'll give you an honest answer."
6 "What was the first thing that entered into your mind when you heard my voice?"
7 "Let's play Two Truths and a Lie. Tell me two truths about yourself and one lie. I'll try to guess which one is a lie and explain to you why I assume that."
8 "They say that you can tell a lot about a person by the movies he watches or music he listens to. Tell me about the movies and music you like, and I'll try to figure out the type of personality you have."